(16-12-2015) Pendelparking Site, Aalst (B) - PROJECT UPDATE
---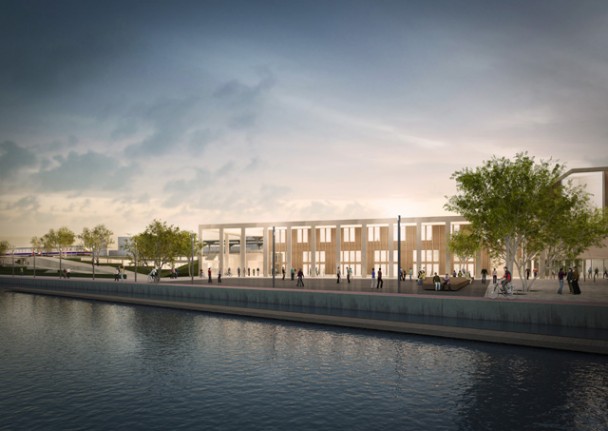 Preliminary Design Well Underway.
In 2007 a team consisting of Breevast, Besix RED, Cepezed, Grontmij and HUB won the PPP-procedure for the development of the Pendelparking Site, one of many city-development projects in Aalst, as part of an overall master plan by Christian Kieckens Architects.
We are happy to announce that after a stand still of almost 8 years, the preliminary design for The Galeria – an extension of the historic railway station – and 2 residential projects is well underway.