(01-10-2016) Delhaize Site Development, Antwerp (B) - NEW PROJECT
---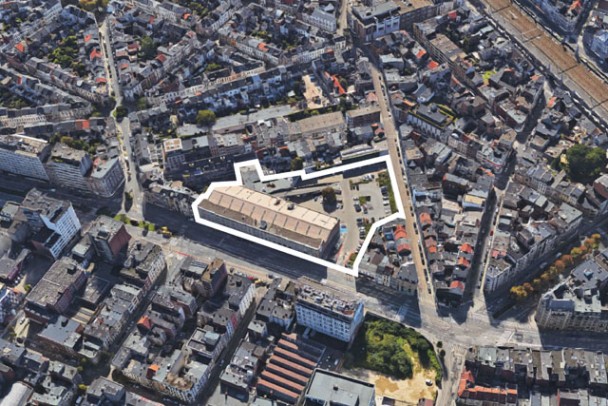 New Project.

We recently have been commissioned for the design of a large inner-city project in Antwerp (B). The project consists of a mixed program of housing, retail and offices, divided over 4 buildings. The buildings will complete an urban block and share a communal courtyard.
Although the present Delhaize store is one of the most successful in Belgium, the site remained under-developed for several decades. Belgian Land - our commissioner – and Delhaize reached an agreement after an in-depth feasibility study. We researched the possible scenarios for a phased approach in which the present Delhaize retail activities can remain on site and never have to be shut down.
We are happy to contribute to the development of a potentially wonderful residential area, adding to the existing urban qualities of Zurenborg, a 19th century quarter known for its Art Nouveau architecture and lively atmosphere.