(01-09-2019) Park Classes, Merksem (B)
---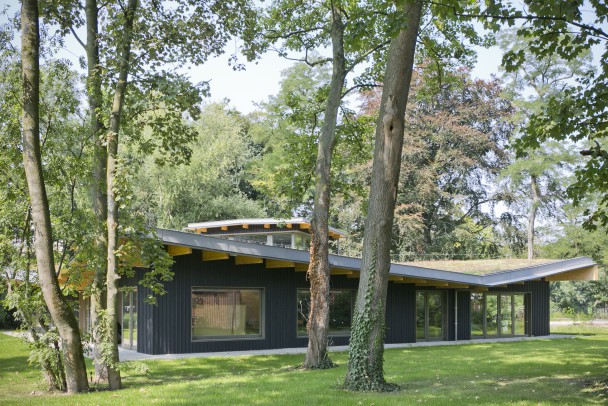 First Day At School.
80 6- to 7-year olds were welcomed with a new school building at the Lagere School Groenendaal in Merksem (B). The building is carefully set in a historic park. It is energy-efficient and built with circular materials, among which a full CLT structure.
All classes give direct access to the park, providing in a sheltered area for outdoor activities. A central room – lit with a festive skylight – functions as a collective entrance hall, but is also suited as a collective learning environment for the adjoining classes.