(06-11-2019) Historic Courthouse, Antwerp (B)
---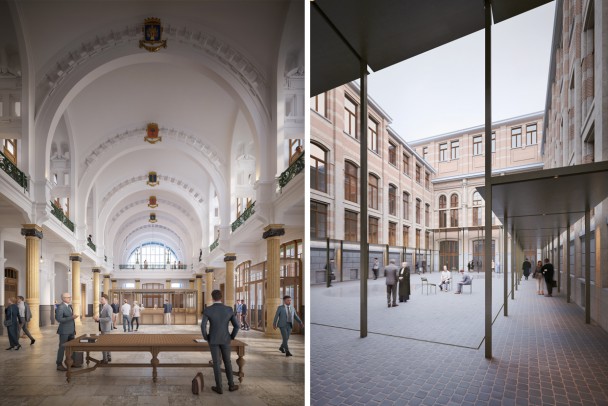 Construction Works Kick-Off.
Construction works for the restoration and refurbishment of the historic courthouse in Antwerp have begun.
The project prepares the original building designed in 1871 by Lode Baeckelmans for a sustainable future as a second courthouse to the city. We empty the building of all downgrading additions that were made through the years, and reinstate original spaces and elements as a base layer for the future.
Team: Hub, Origin, Bureau Bouwtechniek, RCR, Daidalos Peutz, Ney & Partners, Optimit and FPC.