(20-09-2021) City Hall, Puurs-Sint-Amands (B)
---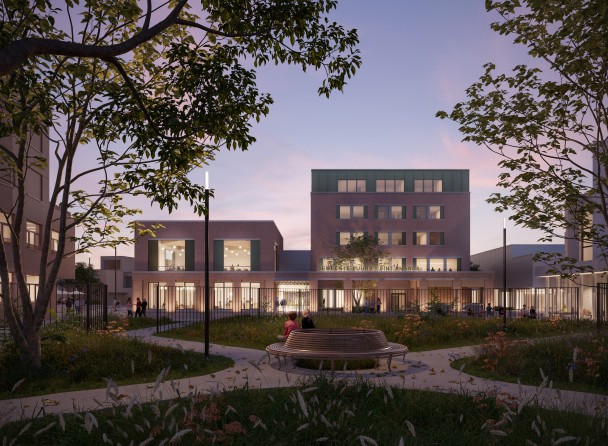 We Win!
We are happy to announce that a team with HUB, Groep Van Roey and Tractebel has won the competition for the new City Hall of Puurs-Sint-Amands (B).
The project is an important element within the masterplan "Tuinen van Puurs" (Plusoffice). Our design proposes a sturdy but nevertheless refined cornerstone building, activating the public domain and fully engaging with the public buildings nearby.
The ground floor and first floor contain an "enfillade" of public rooms, organized around inner courtyards. The top floors provide flexible workspace for back-office functions.